Greetings From Development Director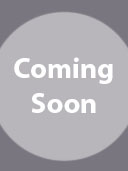 Thank you for your interest in supporting GSLS through prayer, volunteering, or financial support!! The purpose of Good Shepherd Lutheran School is to provide each student with a quality Christian education. We recognize that this begins with the premise that Jesus Christ is our Lord and Savior and in Him we have eternal life. The curriculum and all activities are developed around this premise.
Through the generosity of donors, like you, we are able to provide tuition assistance for students with financial need, equip our teachers and our classrooms with the curriculum, technology, and other resources necessary to achieve an environment where our students can excel academically, grow on their faith,and mature in leadership skills. Please contact me if you would like to learn more about giving to GSLS. My Email: gsls1@hotmail.com or call me at 618-344-3153. We THANK YOU for your support!
Ways to Support Us:
Click on the subject below to expand and read.