Good Shepherd provides a Christ-Centered quality Christian education for preschool through grade eight. The facility on Belt Line Road includes 17 classrooms, a media/library, a science room, a Foreign Language room, and a music/band room on 13 acres. Our Early Childhood Center has a wide variety of preschool programs. The facility consists of 2  3's classrooms, 2 4's classrooms, 2 Kindergarten classrooms, 1 Activity room, and 1 Extended Care room.
1984 ……… August 27 –   Good Shepherd Lutheran School was established. Many months and countless hours of study, prayer, and consideration were dedicated to such an important undertaking by the members of Good Shepherd Lutheran Church. Parent committees along with the leadership.

The goal then, as is now: to provide quality Christian education. It was found that many in the church and community were searching for this type of education.
The school started with 4 permanent classrooms and 2 portables and served children in K-8 with an enrollment of 134. Mr. William Cochran served as principal.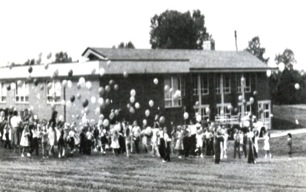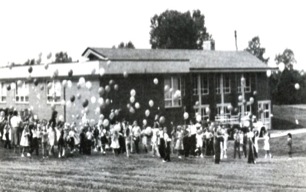 Consideration was given to starting with kindergarten through grade 4, but as discussions evolved and the Holy Spirit worked it was decided to open for the first school year with all grades through eight. A building addition of four classrooms and two portable buildings was provided that year.
1985 ………  First single second-grade classroom with a school enrollment of 168.
1986 ………   The school has State and National Lutheran School Accreditation (NLSA) –   Phase 1 with an enrollment of 219.
1987 ………   The second school dedication of a new complex consisted of 3 classrooms with a science lab, a fully equipped kitchen, a school office, a gymnasium with a stage, locker rooms, and restrooms. The enrollment grew to 245 students.


Chapel Court was purchased for the starting of a Day Care and Preschool 3's and 4's were moved to allow for the lower level of the old church to be put into classrooms. The 2's program was started in the Day Care.
1988 ………   Back portables were purchased and installed for the expanded growth of 278 students. The Hot Lunch Program began.
1991 ………   Enrollment grew to 351 students. Mr. William Cochran took a call to the Eastern District, as their Executive Director. Mr. Robert Mayhew served as Interim principal for the month of April.
1992 ………   Good Shepherd purchased a portable for the existing library, which allowed for additional classrooms in the portables in the back by the gymnasium. Mr. Paul Brandt accepts the call to become the second principal of Good Shepherd.
1994 ………   Good Shepherd was accredited through National Lutheran School Accreditation (NLSA) – Phase 2. The enrollment was 351 students.
1996 ………   Additional classrooms were made available down in the old church's basement. The enrollment was 375 students.
1998 ………   Good Shepherd Lutheran Church was built, which allowed for additional classrooms to be put in the old Sanctuary and pastors' old office areas. The enrollment grew to 437 students.
1999 ………   Good Shepherd establishes 2 classes per grade K-8 Mr. Paul Brandt accepts the call to be the principal to Shepherd of the Desert in Scottsdale, Arizona. Mr. Robert Mayhew becomes interim principal in 2000-2001. The enrollment was 401 students.
2001 ………   Mr. Robert Mayhew accepts the call to be the third principal of Good Shepherd Lutheran School. NLSA (OI) Accreditation was granted.
The Campaign Emphasis Drive begins with the theme being Our Children's Foundation is in Christ – The Good Shepherd. The enrollment is 406 students.
2002 ………   Groundbreaking for the new facility was on April 7, 2002. The enrollment was 392 students.
2003 ………   A third addition was dedicated on October 26, 2003. It consisted of 13 additional classrooms, a computer lab, a media/library, a gym balcony with additional seating, a cafeteria, and new office addition. The entire existing facility is also being renovated.
2004 ………   The cafeteria was updated, the kindergarten rooms were renovated and new lighting was provided for the earlier facility and Early Childhood Center. The enrollment was 412 students
2005 ………   The standardized dress was instituted for grades K-8. Master Plan has been reinstated to explore the possibility of building a new Early Childhood Center. The enrollment was 413 students.
2006 ………   Established full-day Kindergarten and continued our half-day program in the morning. Nonpublic accreditation was completed. The enrollment was 431 students.
2008 ……….   Completed NLSA On-Going Improvement and was recommended as an Exemplary Accredited School.
2009 ……….   The school was granted Exemplary Status by NLSA. We celebrated 25 and 50 years of ministry for school and church. The Master Plan has been reinstated to begin a strategic plan for our ministry. The enrollment was 385 students.
2011 ……….   A future plan includes developing a new Early Childhood Center for ages 2-5 on the main campus.
2012 ………..  One to-One Initiative using iPads for 7th –8th grades, iPads are also being used throughout the school in K-6.
2013 ……….. Campaign Drive for New EarlyChildhood Center – "Reaching Every Generations"    New EarlyChildhood Director – Mrs. Julie Bedard
2014 ……….. Working on EBA – Evidence Based Accreditation for NLSA, in April 2015. We broke ground on September 7, 2014, for the new Early Childhood Center, which will have Preschool and Kindergarten classes.
2015 ………..  Was granted EBA Accreditation with the District presentation of a certificate on Sunday, August 2015. The Dedication for New Early Childhood Center was dedicated on Sunday, August 30. Praise God and To God Be the Glory!
We implemented the 4th grade band as beginners and changed 5-8 as a concert band. The Band Program has added a marching band for grades 5-8 to participate in area parades. New Early Childhood Director – Mrs. Rebecca Nobbe
2016 ……….. FLL and Jr. FLL STEAM groups were implemented.
2017 ……….. Went to 1:1 initiative using Chromebooks for grades 6-8 and grades 3-8 using Google Classroom. We are 1:1 in grades 4-8. A new baseball field was completed along with dugouts – home games were re-established.

2018 ……….. A designated Learning Center for STEAM was developed.
2020 ……….. A COVID-19 Pandemic started on March 16, 2020, and we went Remote learning for all students. We had a virtual graduation for our 8th-grade class. We have instituted Google Classroom and Seesaw as platforms for Preschool-Grade 8.

2021 ……….. School started on August 18, 2020, in-person learning with also 17 Synchronous learners. We have been blessed to be in person learning for the students and families. We are still going through a Pandemic with area schools remote for hybrid learning. We were granted EBA Accreditation.
2023 ………..Good Shepherd is celebrating its 40th Anniversary of offering a Christ-centered education