Ongoing Fundraisers
Charger Bucks – Scrip
Purchasing gift certificates to earn awards for your family and for GSLS. This program, also called Charger Bucks, is a great way to help GSLS while doing your everyday shopping. Find out all the information here.
GoodSearch.com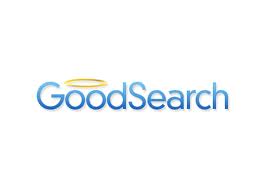 GoodSearch is a search engine which donates 50-percent of its revenue to the charities and schools designated by its users. It's a simple and compelling concept. You use GoodSearch exactly as you would any other search engine. Because it's powered by Yahoo!, you get proven search results. The money GoodSearch donates to your cause comes from its advertisers — the users and the organizations do not spend a dime!
Amazon Smile
AmazonSmile is a charitable program where the AmazonSmile Foundation donates . 5% of qualifying purchases made through its Smile.Amazon.com website to charities designated by shoppers. It is only open to registered 501(c)(3)s in the United States.