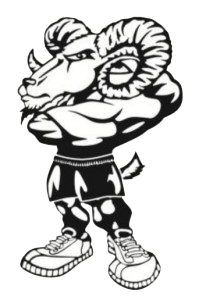 Date: Saturday, August 26, 2017
6:45am-7:45am   Packet Pickup
6:45am-7:45am   Walk Up Registration
8:00am-9:00am   5k Run/Walk
8:05am-9:00am   5k Relay
9:05am-9:15am   Awards/Prizes*
*Must be present to win attendance prizes
5k Run/Walk
Early Registration:  $25 (on or before August 18th)
Performance shirts guaranteed to participants registered by August 18th.
Late Registration:  $30 (August 19th-August 26th)
Water stations at miles 1, 1½ and 2. Refreshments provided at finish line.
5k is an out-and-back open course.
Trophies will be given to the 1st overall male and 1st overall female. Medals will be given to the top finisher in the following male and female brackets 0-7; 8-12; 13-19; 20-29; 30-39; 40-49; 50-59; and 60+.
3-Person 5k Relay
Early Registration:  $24 per team (on or before August 18th)
SHIRTS ARE NOT INCLUDED. Performance shirts can be ordered and guaranteed if purchased by August 18th.
Late Registration:  $30 per team (August 19th-August 26th)
5k Relay will be on School property.
Finisher ribbons guaranteed to all team members registered by August 18th.
Medals will be given to the top finishing team in the following combined age brackets: 0-21; 22-36; 37-57; 58-87; 88-117; 118-147; 148-177; 178+.
All students who participate can wear their 2017 Charger Challenge shirt to School on August 28th.
Classroom Challenge
The classroom with the most registered participants will receive an ice cream party on August 28th. Be certain to enter a student's name or grade on the registration.
Good Shepherd Lutheran School is proud to be the home of the Chargers.  Our current athletics program includes Boys Baseball, Girls Volleyball, Boys/Girls Cross Country, Boys/Girls Basketball, Boys/Girls Track and Boys/Girls Pee Wee Basketball.
Good Shepherd provides a Christ-Centered quality Christian education for 3-year old preschool through 8th grade students. The campus is located at 1300 Belt Line Road. In addition to the regular curriculum, our students also benefit from instruction in art, P.E., technology, foreign language, choir/band room, sport programs and the use of a media/library room. Good Shepherd also provides a before/after school program, school's out club and summer day camp opportunities.
Since 1987 Good Shepherd has been effectively meeting the Christian education needs of the community. Our current Preschool to 8th Grade enrollment consists of 40% members to 60% nonmembers. The 2015-2016 student body of approximately 350 represents 19 cities throughout the metropolitan St. Louis area. These students will have the opportunity to hear the grace, love and forgiveness of our Lord Jesus Christ from quality, caring Christian teachers. Our staff is committed to providing a quality education with emphasis of a Christ-centered environment.